Our ministers accepted a charge to be faithful in study and full preparation for the work of ministry. They vowed to be constant in prayer; to be diligent in seeking to win persons to Christ; to do the work of a good minister of Jesus Christ with courage, loyalty, faith, and devotion. They vowed to uphold Jesus Christ by their lives and teaching; to be ever humble and gracious in the spirit of Christ, and to study and teach the Word of God with faithfulness.
Senior Pastor
-
Ed Moore

724-438-8372
Pastor Ed Moore was born and raised in the Uniontown Church of the Brethren, and we are very blessed to have him serve as our Senior Pastor. Called to the ministry in 1977, Pastor Ed enrolled in the three-year reading course and filled the pulpit as lay speaker. Licensed in 1983 and ordained in 1985, he served as Pastor in congregations in the Western PA and West Marva Districts of the Church of the Brethren. In 2015, Pastor Ed began to fill the pulpit here at Uniontown and currently serves as our Senior Pastor. He resides in Uniontown with his wife Jean. He has 5 children,10 grandchildren, and
6 great grandsons.
Message from Senior Pastor Ed Moore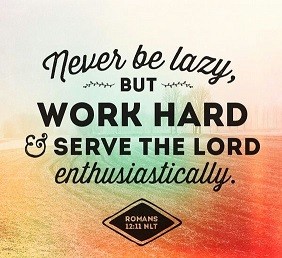 Summer is here! We all have a lot of things on our agendas. Things we've been looking forward to before Covid19 completely destroyed our way of conducting ourselves. Everyone is looking forward to summer fun - and that's great.
The pandemic did great damage to our country and our way of life even in our way of worship. Churches were closed and there are still churches that are closed. We here at the Robinson Street Church of the Brethren have been diligent in bringing our church back to normalcy from the very beginning. We opened the sanctuary up as soon as possible-- all be it with social distancing and masks. Believe me when I tell you that we have worked hard to bring back this church as it was.
The pandemic era ushered in our first attempts at YouTube videos which we have been doing since early last year. We have improved the product to this present time. I'm not convinced that our members availed themselves of the opportunity to view the services as they waited out the duration of the pandemic. A lot of Christians have not found their way back to church yet for various reasons, maybe they never will.
As the saying goes "out of sight, out of mind". But serving Christ and being in His house of worship does not fall in that category. We are the body of Christ. Each and everyone of us has a roll in the church.
We have summer communion and the church picnic coming up in July. We have kids church every Sunday. I am hopeful the choir will reform itself and come back in the fall. I'm also looking forward to having our ushers serving the congregation again.
I've asked you to bring someone to church, but you can't do that if your not planning to come yourself. The devil never sleeps, never takes a day off, never takes a vacation. He just sits back and waits for us to become complacent and then he just walks in and takes over. Let's hope that doesn't happen in this church.
Hope to see you in Church
Yours in Christ,
Pastor Ed
---
Associate Pastor
-
Cheryl Marszalek

724-438-8372
Ordained into the ministry in 2016, Pastor Cheryl became our Associate Pastor in September of 2017. She was a Licensed Practical Nurse for over 35 years and her experience has been a vital asset to our caring ministry. She also serves on the Western PA Church of the Brethren District Board and is serving as Moderator through the end of 2020. Pastor Cheryl grew up in Johnstown, PA and is the third generation Church of the Brethren. She resides in Wilmerding with her husband Jack, has two children, Erin and Michael, and three grandsons, Zach, Nathan and Jesse.
---
Pastor in Residence
-
Robert Stein

724-438-8372
Pastor Bob Stein was called to the ministry by the Uniontown Congregation in 1997 and completed the three-year reading course. He first served as a lay speaker, was licensed in 2007, and ordained in 2011. Bob has served the Bear Run Church of the Brethren since 2001 and regularly speaks at other churches in the mountain area. He continues to serve the Uniontown Congregation as an adult Sunday School teacher, deacon, church board member, choir member, and will provide pastoral care or fill the pulpit if needed. Bob is employed as an engineer for the National Institute of Occupational Safety and Health (NIOSH) and resides in Chalk Hill with his wife, Sandy.
---